Calling a Bottom in the Loonie
The Canadian dollar (loonie) has completely fallen apart during the month of January, moving from 1.16CAD to the USD to over 1.27CAD to the USD this morning. By currency market standards this is an ENORMOUS move which has deep ripple effects across the economy in terms of trade, travel, and currency translation effects etc.
If we pull out a monthly chart of the USD/CAD cross dating back to the late 90s we can quickly see that the USD/CAD is bumping up against previous resistance dating back to the 2008/2009 Global Financial Crisis:
USD/CAD Monthly
The USD/CAD is currently testing the 50% retracement of the entire 2002-2007 decline and major support/resistance dating to 2004 and 2008/2009. Moreover, price is stretched far above the upper 2-standard deviation Bollinger Band and the weekly RSI(14) is at the highest level it has ever been.
While the ferocity behind this recent move likely indicates that there will be higher levels reached at some point over the coming months, the recent parabolic ascent offers a strong likelihood that a short term retracement down to at least the 1.24 area and potentially to as low as 1.20 is forthcoming:
USD/CAD Daily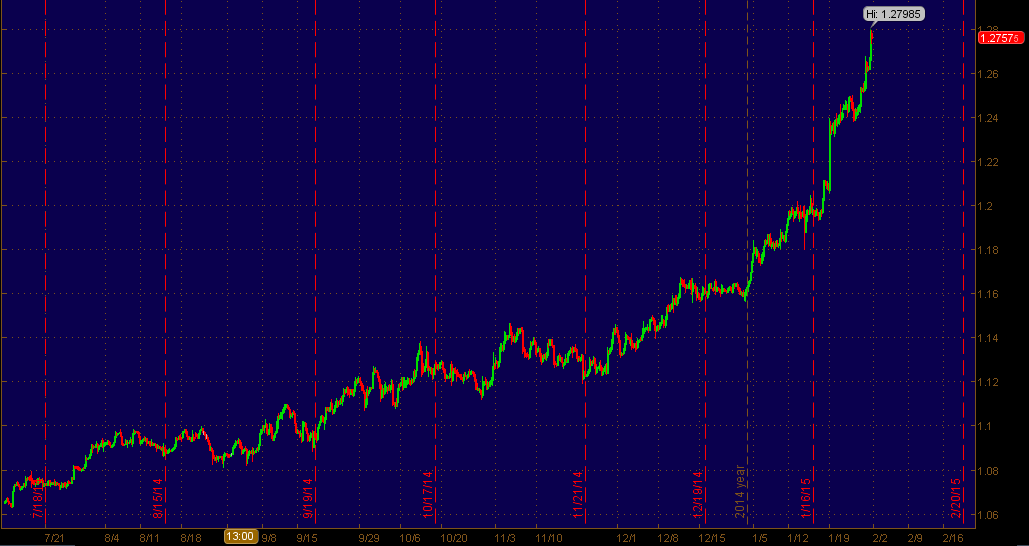 Another potentially contrarian indication that a short term bottom may be fast approaching is the Commitments of Traders report which shows a sizable small speculator net short position in Canadian dollar futures: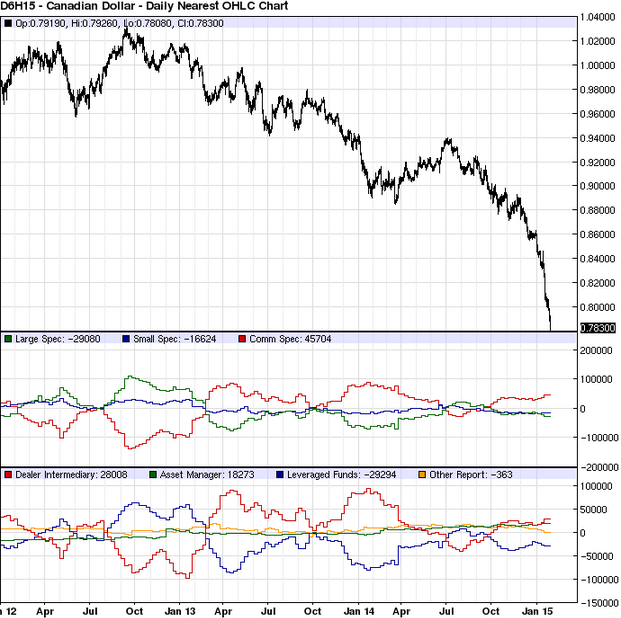 These speculators have been 'right' for a couple of months and have the profits to prove it, however, the market usually doesn't allow this group of traders to be right for very long…
Read also: Speculators score big on plunging loonie