We have been 'stalking' Haliburton (HAL) for a couple of weeks based upon a clearly defined double-bottom setup and the potential for a breakout above $41. This breakout is now in progress: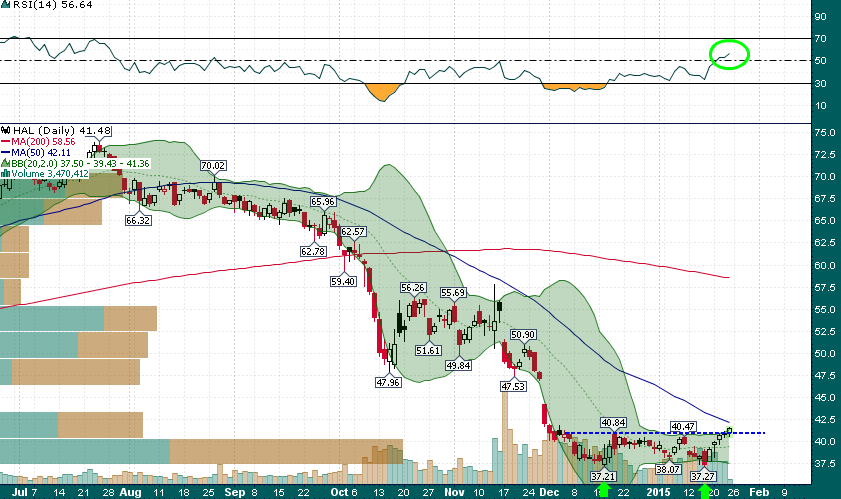 The Daily 14-period relative strength index (RSI) is above the median line pointing higher and no where close to 'overbought' levels. This offers tremendous potential for further upside over the coming days before a pullback or pause will be in order.
In addition, the fact that price fell sharply by way of a gap in late-November means that there was barely any volume traded between $47 and $44. These volume gaps have a strong tendency to get 'filled in' over time as price returns to its equilibrium level, which in the case of HAL looks to be in the $47-$50 area.