The Summer 2012 Analog in Gold Continues – What's Next?
As pointed out a couple of weeks ago gold and gold stocks have been closely following the price pattern from August/September 2012 just before the Fed announced QE3. The analog is now reaching a potentially key inflection point:
GDX (June-December 2012)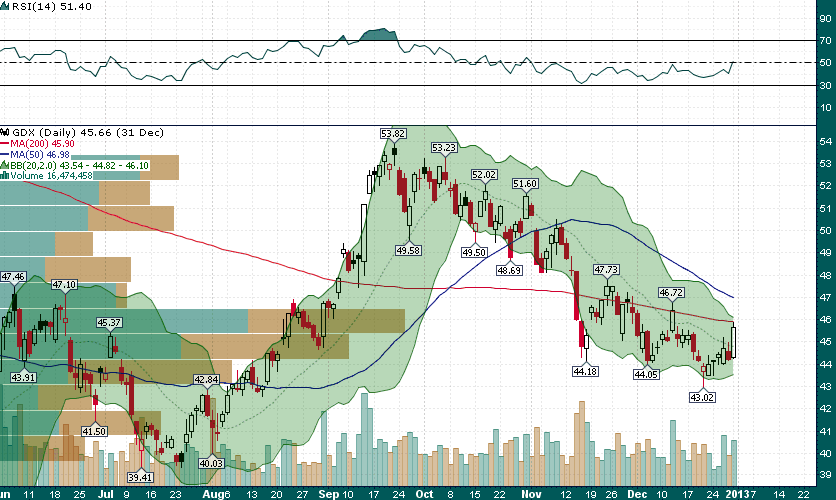 Gold miners as represented by the GDX staged a ~36% rally between July and mid-September 2012 – the Fed announced QE3 on September 13th, 2012 and the GDX put in a major top on September 21st, 2012.
Gold followed a very similar pattern as the GDX, however, gold would not top out until early October 2012: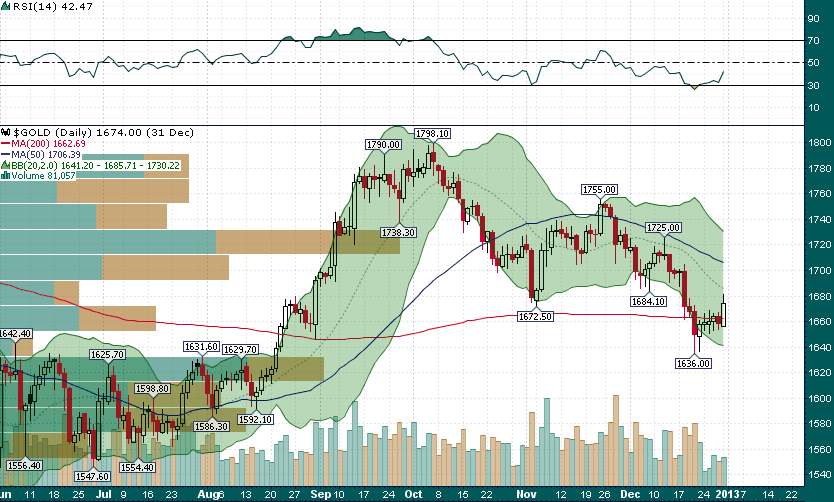 Gold staged a ~15% rally between July and October 2012. 
Interestingly enough the current gold rally since November 7th, 2014 measures 15% while the rise in GDX from the November low measures ~41%. From my vantage point there now exists a substantial risk of a "sell the news" event once the ECB makes its much awaited QE announcement on Thursday. The threat of deflation has forced the ECB's hand: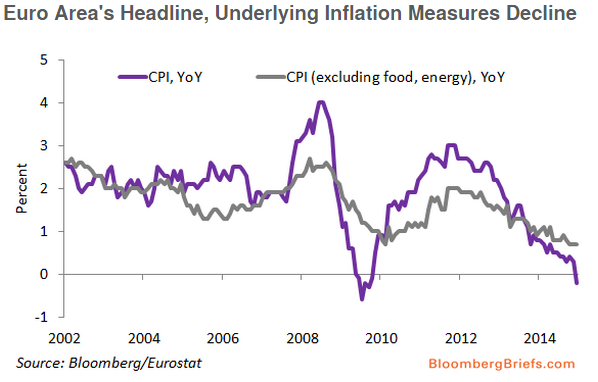 However, the fact that the announcement is so widely expected takes away much of its market impact. While the devil will lie in the details of the announcement, whenever the market is widely expecting something to occur there is no longer a catalyst once the news is announced. It is this phenomenon of market participants suddenly asking "ok, what's next?" that causes the well known market adage "buy the rumor and sell the news" to remain true to this day.
Moreover, the fact that gold is close to reaching its technical targets from the head & shoulders bottom pattern and running into some horizontal and trend resistance adds weight to the case for some short-term consolidation/pullback: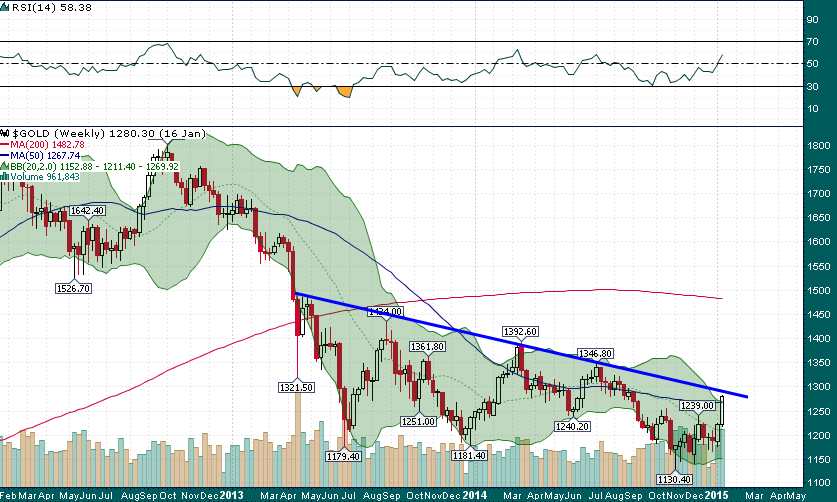 Gold is also above its upper 2-standard deviation Bollinger Band on both the daily and weekly time frames, just as it was in mid-September 2012.
While the promise of another major central bank diving into the QE rabbit hole only helps to underpin the long-term bullish thesis for gold. The summer 2012 analog is strong and gold investors should prepare for a pullback to the $1240-$1260 area in gold and the $22 area in GDX following the ECB's announcement on Thursday.