NG International Energy: Fueling Colombia's Clean Energy Transition
As the world embarks upon a challenging transition away from fossil fuels, some hard realities must be faced. In Norway, electric vehicle sales have gone from zero to nearly 60% penetration between 2010 and 2019. Despite such a dramatic shift away from oil, Norway's carbon intensity has declined by 10% compared with an 11% decline in the US where EVs remain less than 2% of all vehicle sales. In addition, wind and solar are extremely inefficient generators of electricity due to their low energy density and their intermittency.
While Tesla is one of the most popular stocks in the stock market today, few realize how much energy is required to produce the energy intensive lithium-ion batteries that power a Tesla. Over the life of a typical EV, nearly 40% of the total energy goes into the actual manufacturing of the battery.
It is estimated that the move toward renewables and EVs will generate nearly 45 billion tonnes of incremental CO2. Therefore, nearly 10 years of carbon "savings" is likely to be spent on the energy transition itself. A battery is expected to last between 6 and 15 years depending on charging behavior; while wind turbines have an expected life of 20 years, and PV solar panels have a useful life of 25 years. This creates a situation in which a large amount of the expected carbon savings will be undone by the necessary manufacturing.
As the world begins its clean energy transition it will need cleaner, stable sources of energy that can supply baseload power and avoid intermittency. Natural gas and nuclear are the only sources of energy that fit this bill.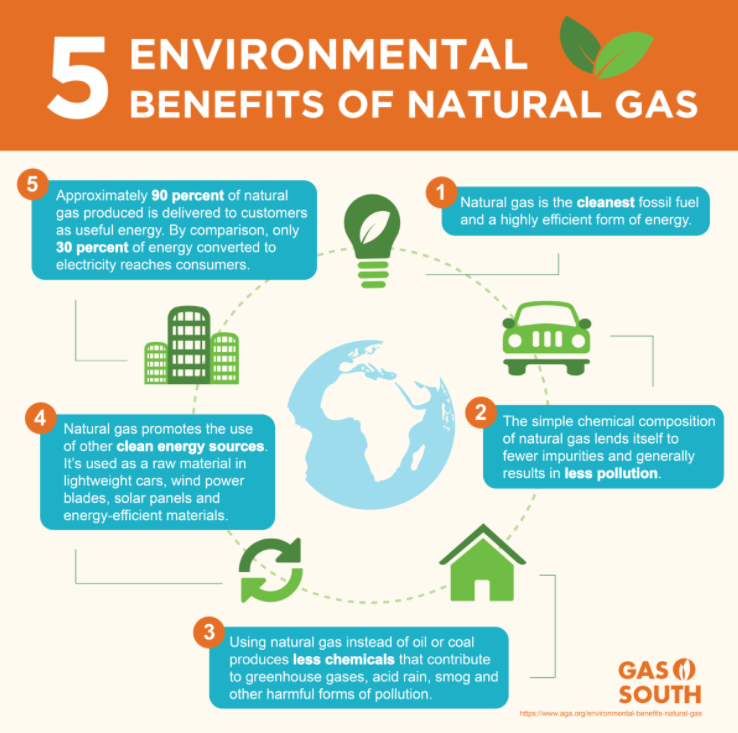 Natural gas is considered to be the one of the cleanest non-renewable forms of energy, producing 50% less CO2 than coal and 30% less than oil. In addition, greater direct use of natural gas for heating and cooling, water heating, cooking and clothes drying can cut carbon emissions nearly in half.  When natural gas is used directly from the place where it is extracted from the ground, to appliances in the home, natural gas achieves 92% energy efficiency, and 37% lower greenhouse gas emissions.
Today, I introduce a company that stands to transform itself into a cash cow over the next several years as it ramps up production at its three natural gas projects in Colombia. NG Energy (TSX-V:GASX, OTC:GASXF, FRA:56PQ) is a fledgling natural gas producer located in Colombia, where a 200% increase in domestic natural gas demand is expected over the next 30 years, that offers a compelling investment proposition. Insiders own roughly 34% of NG shares and the company is well funded after completing a C$10.25 million financing in February.
Colombia plans to use natural gas to meet its Paris Agreement CO2 emission target of a 20% reduction by 2050, making this a huge catalyst for the company. Subsequently, a domestic market supply deficit has led to locally producing companies selling at a significant premium to North American prices. Realized gas prices in Colombia are stable and have maintained around US$5.00/Mcf since 2015.
Furthermore, the political landscape will help. Ivan Duque won Colombia's presidential election in June 2018, a president who is viewed as pro-business, even vowing to support the oil and gas industry. Opposed to politicians, Mr. Duque appointed businessmen to his administration and key government posts, making Colombia the region's leader in Economic Growth: According to the International Monetary Fund, Colombia is expected to have a long-term GDP growth rate of 3.6% as compared to Argentina at 3.2%, Mexico at 2.7% and Brazil at 2.0%
What puts NG on a path to success in Colombia is its local management team with significant in-country experience, strong technical experience within Colombian basins, and capital markets expertise (having led large public resource companies in the past).
The leadership team includes Executive Chairman Ronald Pantin who spent over 23 years in the Venezuelan oil industry at PDVSA, holding senior roles including Co-founder, CEO, and Executive Director of Pacific Rubiales (Pacific E&P) from 2007 until 2016. NG's Chief Executive Officer and Executive Director Serafino Iacono also serves as Executive Chairman at Gran Colombia Gold and Executive Director of Puerto Bahía. With over 30 years of experience in capital markets, Iacono raised more than $4 billion for natural resource projects. Lastly, NG's President and Director Federico Restrepo-Solano has over 25 years of experience in industries such as mining, oil and gas, and infrastructure, and is currently partner and director at Qvartz Capital Partners, a private equity fund, and member of the Board at GoldX.
NG also has a strong, de-risked asset base in actively producing regions close to significant national infrastructure, and located in a very stable area of the country. NG's flagship project SINU-9 has excellent infrastructure with open access to national oil and gas pipelines, and reliable electricity grid and coverage. The SINU-9 block has an estimated total contingent resources of 51.4 Bcf and unrisked prospective resource potential of 1.5tcf (gross) (1.1tcf net – GASX WI 72%). Colombia's largest independent natural gas producer, Canacol, has a block to the East with booked natural gas reserves of 559 Bcf and production of 200 MMcf/d. Additionally, Hocol drilled the Arrecife well on its property to the south-east of NG with test results showing gas production of 3-10 MMcf/d with no production of water.
The company has a binding offer for a $27.7 million financing package with CPVEN to construct and complete four wells. NG has identified four near-term drilling locations, Magico, Mago, Hechicero, and Hechizo, with 32 additional wells planned. Wells are drilled to 4,500 to 6,000 feet over 25 to 30 days for a total cost of US$4 to $6 million.
The company's second asset, Maria Conchita, has 34.5 bcd 2P reserves and unrisked prospective resources of 195bcf (156bcf net – GASX 80% WI) and is on track to give NG Energy producer status by the end of Q2 2021 including potential gas flow from the re-entry at Istanbul-1 well, scheduled for the end of March 2021. Located in the Guajira Basin on Colombia's Caribbean coast, construction commenced on the 14 kilometer pipeline from Maria Conchita to TGI Main Pipeline providing access to the Colombian natural gas market. The property neighbors the Chuchupa field, one of Colombia's largest fields with more than 900 MMboe in reserves and accounting for 40% of Colombia's daily natural gas output.
Plans for Maria Conchita are as follows:
The Tiburón block is the company's third asset which holds blue sky potential. The project is located in the Upper Guajira on Colombia's Caribbean coast and belongs to the same basin as the Chuchupa block to its south, one of the most prolific gas blocks in Colombia. Tiburón possesses various similarities to the massive offshore Perla and Orca discoveries in Venezuela and Colombia, which hold multi-TCF potential. NG intends to shoot a seismic survey and then evaluate next steps. Due to the high scale nature of the territory, management will most likely consider a farm-in partner to help develop the block
With state-owned utilities providing high quality counterparties for offtake agreements, and permits and licenses (with Transportadora de Gas Internacional and Corporación Autónoma Regional de la Guajira) already in place, there are advanced negotiations to lock in fixed pricing of ~US$5.00/Mcf for 10+ years. All of this, in addition to projects in locations likely to yield good results, and a management team with past success in the country, NG Energy is truly set on a path to fuel Colombia's clean energy transition.
As production begins at Maria Conchita (End of Q2 2021) and drilling to commence at flagship SINU-9 (Q3 2021) I expect GASX shares to revalue higher, closer to its net asset value based upon its projects' NPV(10).
From its current US$135 million market cap GASX shares are poised to revalue higher as the company meets key milestones over the coming months. Investors can also expect steady news flow throughout 2021 as the company further de-risks its project portfolio and ramps up production.
Two weeks ago, GASX announced the results of the SN-9 and Maria Conchita Blocks from the year-end 2020 resources reports prepared by Petrotech Engineering Ltd. – the results were impressive and showed an undiscovered unrisked total resource of 1.254 Tcf net to GASX working interest for Maria Conchita and Sinu-9. A breakdown of the undiscovered unrisked resource below has been included in a report by Beacon Securities, Beacon initiated coverage on NG Energy in December 2020 and has since upgraded their 12-month price target from $2.60 to $3.00. The Beacon Report reflects the updated resource report as prepared by Petrotech Engineering and included in the March 18th NG Energy news release.
After reaching C$1.88 per share in early February, GASX shares have corrected to an area of potential support near C$1.30:
GASX.V (Daily)
Disclaimer
The article is for informational purposes only and is neither a solicitation for the purchase of securities nor an offer of securities. Readers of the article are expressly cautioned to seek the advice of a registered investment advisor and other professional advisors, as applicable, regarding the appropriateness of investing in any securities or any investment strategies, including those discussed above. NG Energy International Corp. is a high-risk venture stock and not suitable for most investors. Consult NG Energy International Corp's SEDAR profiles for important risk disclosures.
EnergyandGold has been compensated to cover NG Energy International Corp. and so some information may be biased. EnergyandGold.com, EnergyandGold Publishing LTD, its writers and principals are not registered investment advisors and advice you to do your own due diligence with a licensed investment advisor prior to making any investment decisions.
This article contains certain forward-looking information and forward-looking statements within the meaning of applicable securities legislation (collectively "forward-looking statements"). Certain information contained herein constitutes "forward-looking information" under Canadian securities legislation. Generally, forward-looking information can be identified by the use of forward-looking terminology such as "expects", "believes", "aims to", "plans to" or "intends to" or variations of such words and phrases or statements that certain actions, events or results "will" occur. Forward-looking statements are based on the opinions and estimates of management as of the date such statements are made and they are subject to known and unknown risks, uncertainties and other factors that may cause the actual results, level of activity, performance or achievements of the Company to be materially different from those expressed by such forward-looking statements or forward-looking information, standard transaction risks; impact of the transaction on the parties; and risks relating to financings; regulatory approvals; foreign country operations and volatile share prices. Although management of the Company has attempted to identify important factors that could cause actual results to differ materially from those contained in forward-looking statements or forward-looking information, there may be other factors that cause results not to be as anticipated, estimated or intended. There can be no assurance that such statements will prove to be accurate, as actual results and future events could differ materially from those anticipated in such statements. Actual results may differ materially from those currently anticipated in such statements. The views expressed in this publication and on the EnergyandGold website do not necessarily reflect the views of Energy and Gold Publishing LTD, publisher of EnergyandGold.com. Accordingly, readers should not place undue reliance on forward-looking statements and forward looking information. The Company does not undertake to update any forward-looking statements or forward-looking information that are incorporated by reference herein, except as required by applicable securities laws. Always thoroughly do your own due diligence and talk to a licensed investment adviser prior to making any investment decisions. Junior resource companies can easily lose 100% of their value so read company profiles on www.SEDAR.com for important risk disclosures. It's your money and your responsibility.