I attended a Western Copper & Gold (TSX:WRN, NYSE:WRN) presentation today and a couple of slides from their presentation stood out to me.
By 2027 a forecast from Wood Mackenzie shows a 5 million tonne annual copper deficit which is equivalent to the annual production of 65 mines the size of WRN's Casino Project: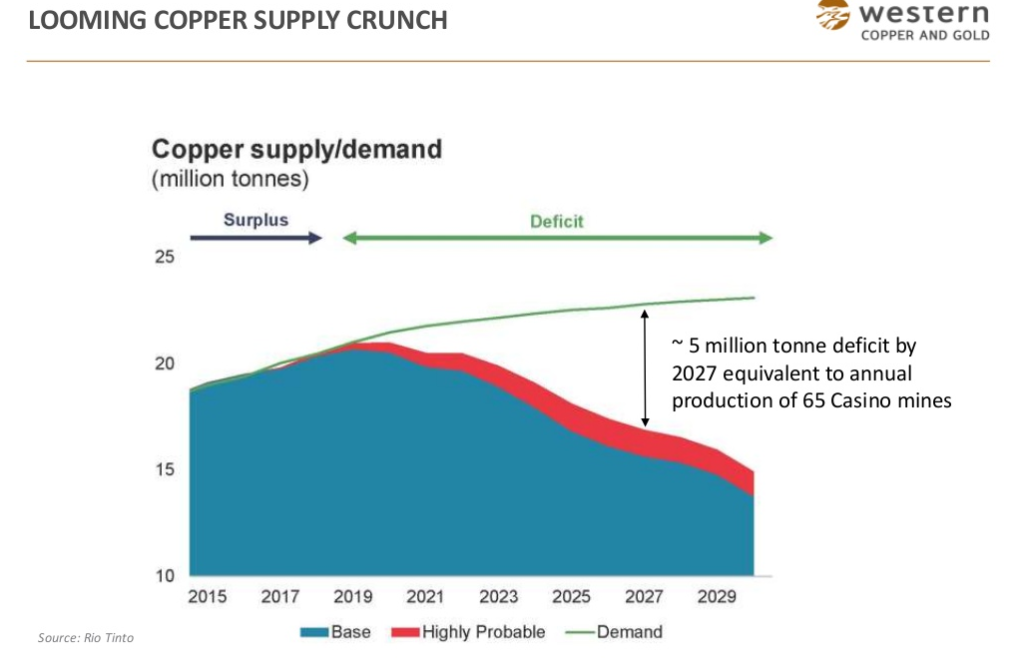 This is a powerful forecast especially when laid against the backdrop of the recent decline in the copper price we have seen; the copper market is not yet in deficit and the concerns surrounding a slowdown in demand from China have taken precedence over any long term supply crunch.
A theme we've heard more about in the last year is the lack of new gold discoveries since 2006 when the gold exploration sector sort of reached a 'peak discovery moment':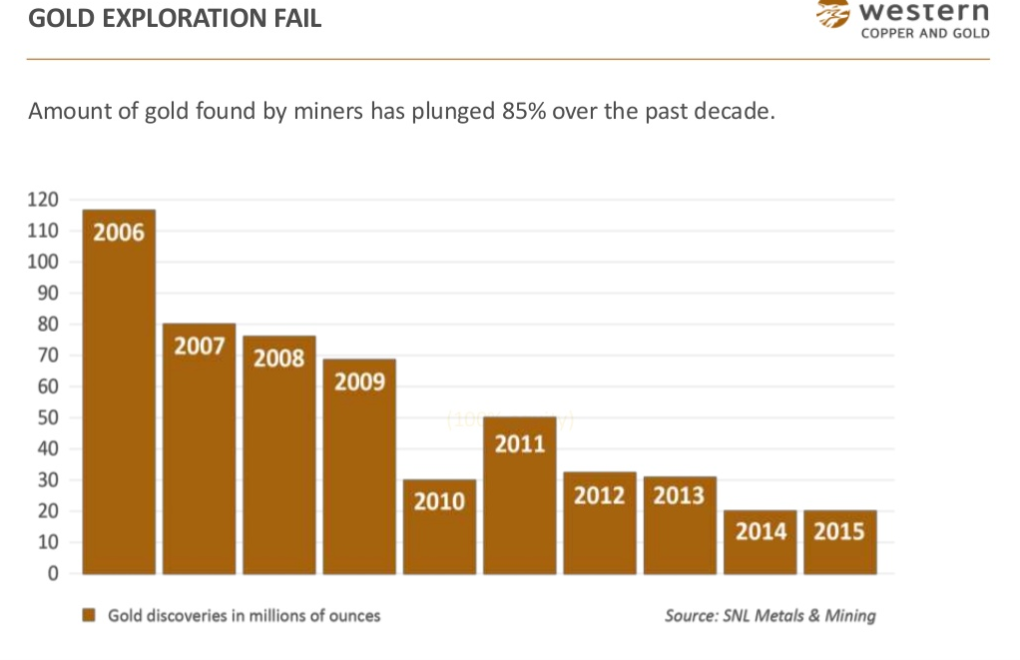 WRN has a lot of gold at its Casino Project in the Canadian Yukon (8.9 million ounces of reserves, and 9.0 million ounces of inferred resources), albeit at a fairly low grade. Casino has a projected 22 year mine life and while the copper resources are the primary driver of the valuation of the project, the gold element is quite substantial.
The knock on Casino is pretty straightforward, it's a low-grade mine that requires a lot of capex to get into production (~US$2.5 billion). However, its mammoth size and virtually ideal location in the heart of the Yukon near a multitude of other world class projects means that this project will become a mine at some point, the question is simply when: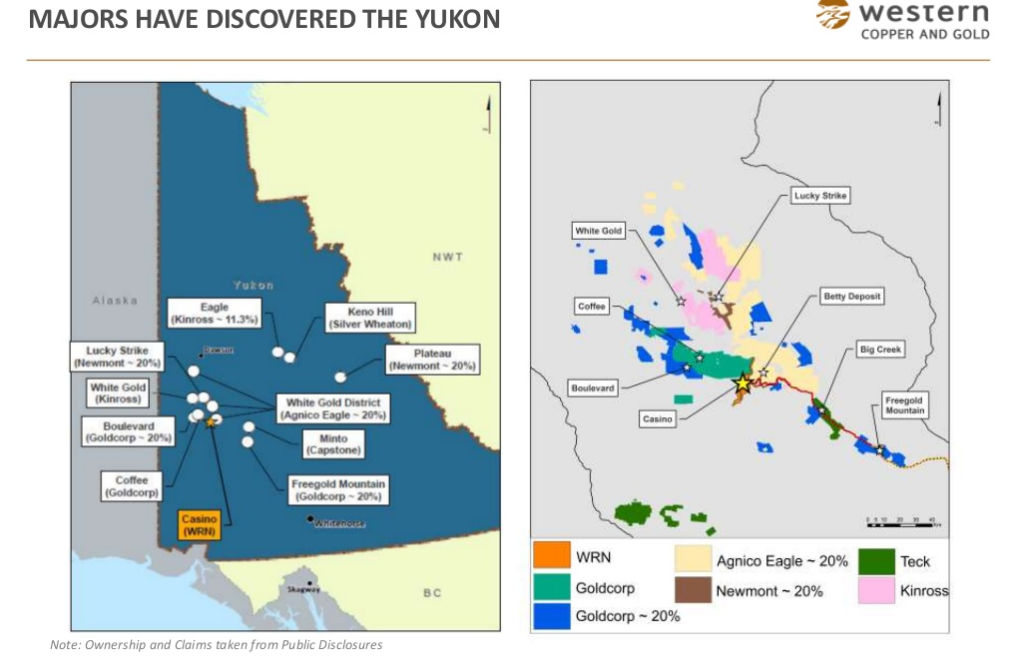 From my vantage point I can foresee a major eventually taking a 20% stake in WRN when the copper price rises closer to $3.00/lb and the fear of missing out on the above mentioned copper crunch becomes too much to bear. Until then the WRN story is a waiting game as the company gathers the necessary information for submission to YESAB (Yukon Environmental Standards and Socio-economic Assessment Board) in order to get a recommendation for the Casino Project to proceed. This process could easily take another 2 years, if not longer.
Since peaking above C$2/share in February WRN shares have pulled back to an important area of potential support (former resistance):
WRN.TO (Daily)
DISCLAIMER: The work included in this article is based on current events, corporate presentations, technical charts, and the author's opinions. It may contain errors, and you shouldn't make any investment decision based solely on what you read here. This publication contains forward-looking statements, including but not limited to comments regarding predictions and projections. Forward-looking statements address future events and conditions and therefore involve inherent risks and uncertainties. Actual results may differ materially from those currently anticipated in such statements. The views expressed in this publication and on the EnergyandGold website do not necessarily reflect the views of Energy and Gold Publishing LTD, publisher of EnergyandGold.com. This publication is provided for informational and entertainment purposes only and is not a recommendation to buy or sell any security. Always thoroughly do your own due diligence and talk to a licensed investment adviser prior to making any investment decisions. Junior resource companies can easily lose 100% of their value so read company profiles on www.SEDAR.com for important risk disclosures. It's your money and your responsibility.