These Mining Stocks Have More Than Doubled During 2016 – What's Next?
Just one month ago shares of Freeport-McMoran (FCX) and Teck Resources (TCK) were plumbing new depths near all-time low levels. What a difference a month makes: TCK has nearly tripled from its January 13th low at $2.56 and FCX has more than doubled from its January 20th low at $3.52.
The rallies in both names have been nothing short of breathtaking, however, there is ample reason to believe that a pause/pullback is in order in the near future for both stocks:
FCX (Daily)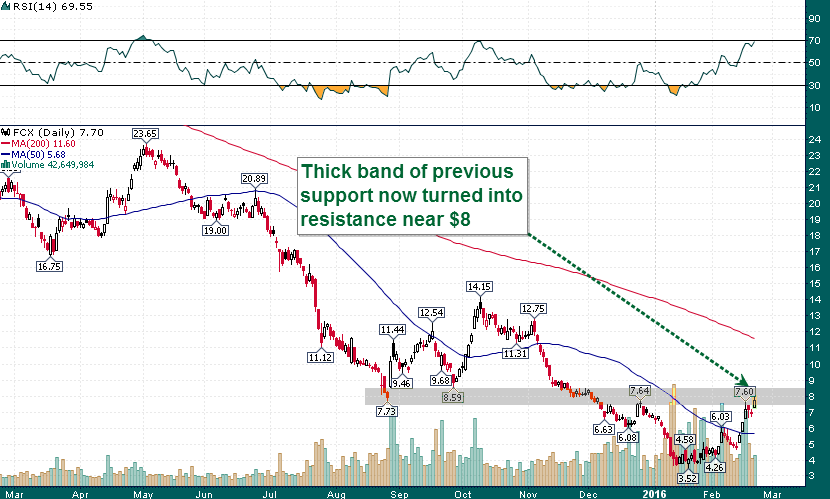 There is considerable 'price memory' just above current levels in FCX; tremendous amount of previous support in the $8-$10 range including a lot of noteworthy insider purchases in that price range. Previous support should now turn into resistance as the many 'stuck' longs with cost basis' in the $8-$10 range take the opportunity to exit at break-even or a small loss.
TCK (Daily)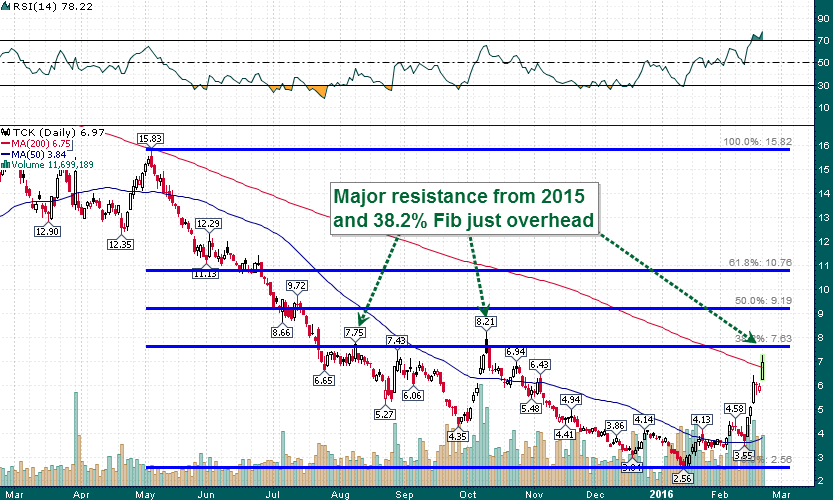 Major resistance $7.50-$8.00 in TCK, not to mention that it is rare for a stock to vault above a falling 200-day moving average on the first attempt.
While gold is relatively minor mining by-product for both FCX and TCK, the stocks generally hold a positive correlation with the yellow metal historically. March/April is the worst two month stretch of the year for gold historically and March begins next week: