The Gold Boat is Filling Up Fast
Gold spent last week consolidating the gains of the previous weeks within a pennant pattern:
Gold (Daily)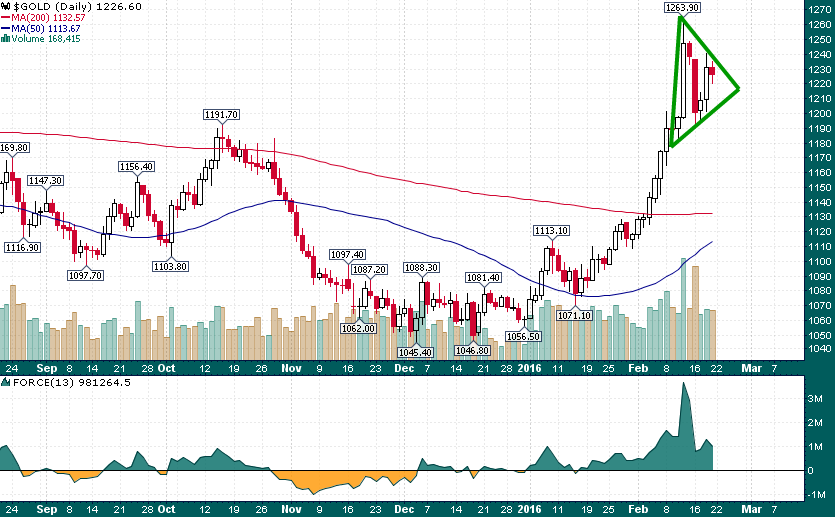 It is likely that we will have another few days of consolidation ahead before gold's next large directional move takes place. While the shallowness of the pullback and series of higher lows offer ample reason to hold a bullish bias in gold, the large increase in speculative length in gold futures and the huge increase in open interest in GLD call options gives cause for concern that a shakeout of some of the speculative froth is imminent.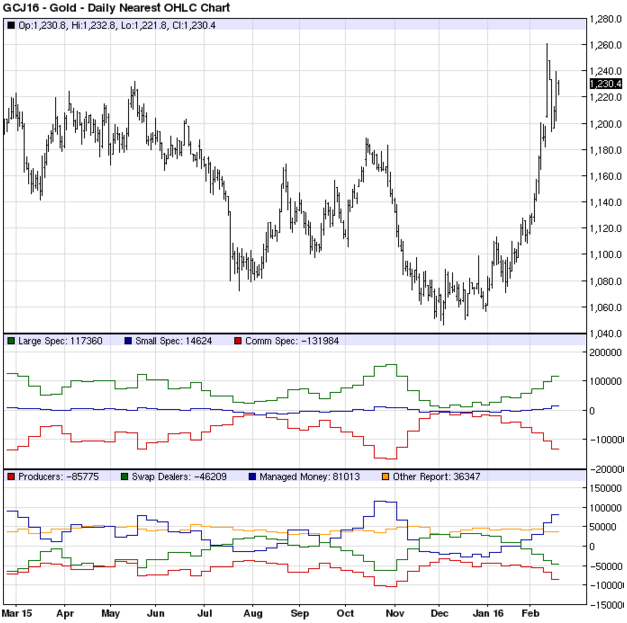 Highest levels of net speculative length in gold futures since last October.
Almost every day during the last couple of weeks we have seen significant options activity in out of the money (OTM) call options in the GLD. These are institutional size trades and recently they have moved all the way out to September options: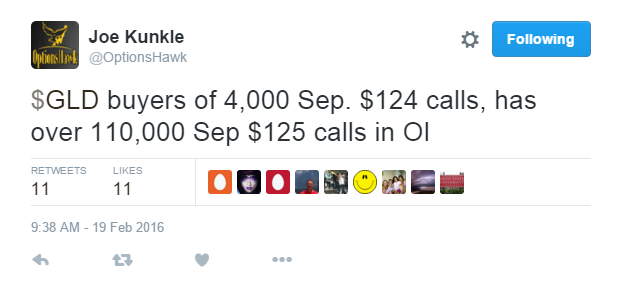 The skew between call open interest and put open interest in March GLD options has also become extreme:

There are signs that too many people are suddenly betting on a further advance in gold. Usually when the boat gets as full as it is now it's not long before it tips over…