Last week we highlighted the breach of a key yield level in the 10-year Treasury Note (2.13%) and with this morning's continued turmoil across global financial markets the downside target for this breakdown has nearly been reached (~1.90%):
10-year Treasury Note Yield (Daily)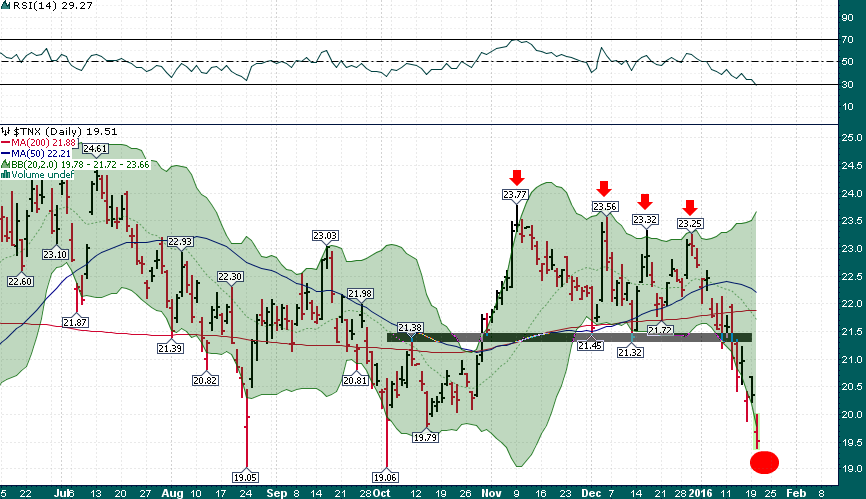 This morning's low yield level (1.939%) nearly achieved our target for the breakdown which began last week. Moreover, each time that yields fell below the lower 2-standard deviation Bollinger Band in the last year a mean reverting snap-back hasn't been far away.
The fear driven panic to safety has gone very far and the chart of 10-year yields illustrates the level of fear. Whatever happened to that rising interest rate environment? It appears to be much more likely that we are entering a flattening yield-curve/recessionary environment.