Gold Jumps Ahead of Fed's Big Decision
Gold spiked $10 this morning ahead of the Fed's big announcement which comes at 2pm EST:
Gold (5-minute)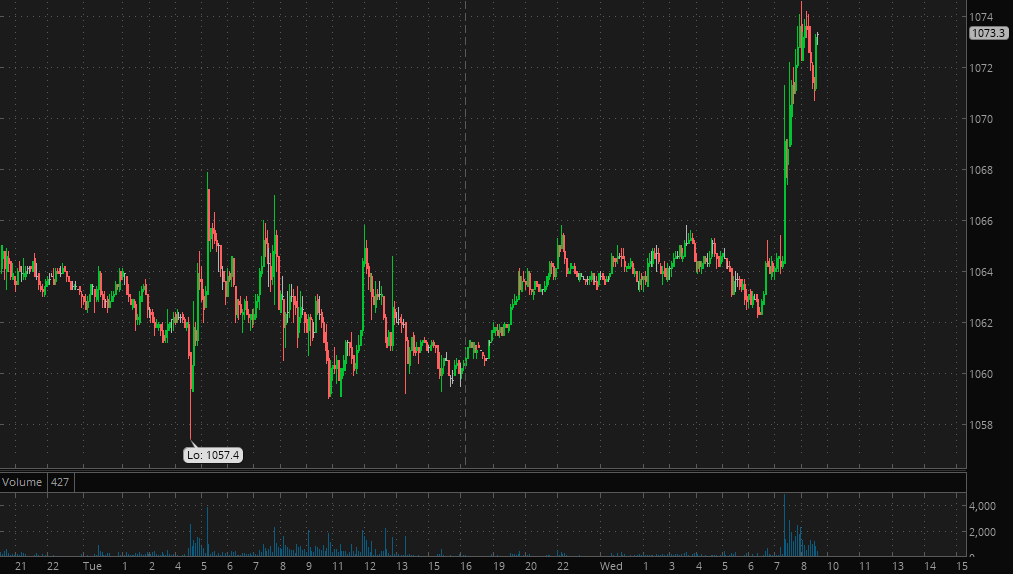 $1075 is a minor resistance level with a much bigger area of resistance coming in around ~$1090. A rally above $1090 that sticks (isn't quickly reversed) would offer solid evidence of a bullish change of character for gold. Meanwhile, there is strong support around $1060 and the December low (5-year low) is down at $1045.40.