Beware of Bouncing Chinese Cats…
Last week we highlighted the 3200-3400 area in the Shanghai Composite as a likely support zone from which a dead-cat bounce could begin and that is exactly what has transpired over the last few days: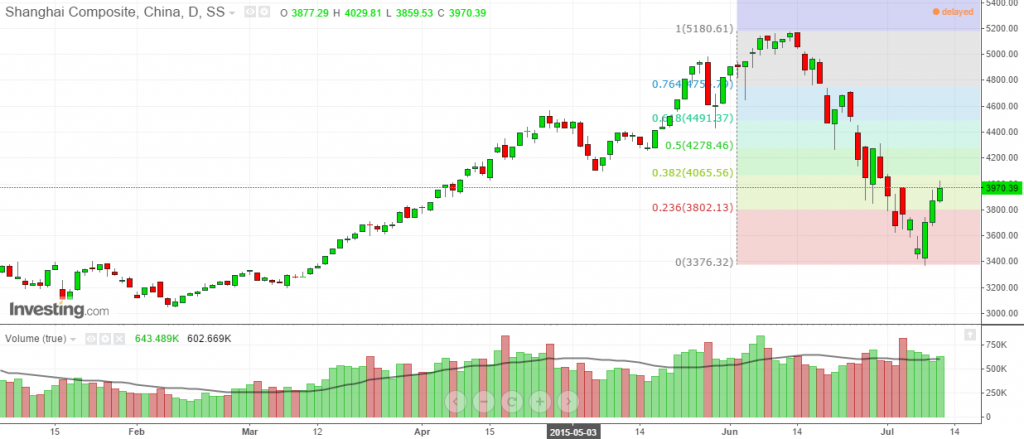 The rebound has been fairly aggressive (20% in 3 trading sessions) and the target area for the bounce (4000-4400) has already been achieved. However, the 'easy' gains have been had and there is ample evidence to believe that the rebound is ready to begin fizzling:
The previous two days' gains have been successively smaller
Support from April/May near 4100 should now become resistance
There are still more than 1,000 Chinese listed firms whose shares remain halted for trading, as these stocks begin trading again during the next week it will increase the supply of shares available and likely serve as a headwind for further gains in the major Chinese indices
Chinese investors excessive use of margin debt was so extreme that there is surely much more selling left to be done in halted stocks in order to pay off margin debt balances to brokers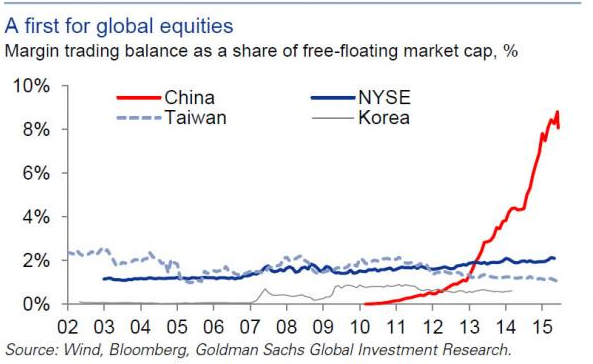 Shanghai's dead-cat bounce is likely on its last legs. In the CEO Chat 'Trading Room' we took a long position in YANG (Direxion Daily FTSE China Bear 3X ETF) earlier today to express the view that some short term downside is right around the corner for Chinese shares. We invite you to come join in the conversation and follow our real-time trade alerts & analysis.