Daily commodity chart wrap 4/1/2015:
Copper (Daily)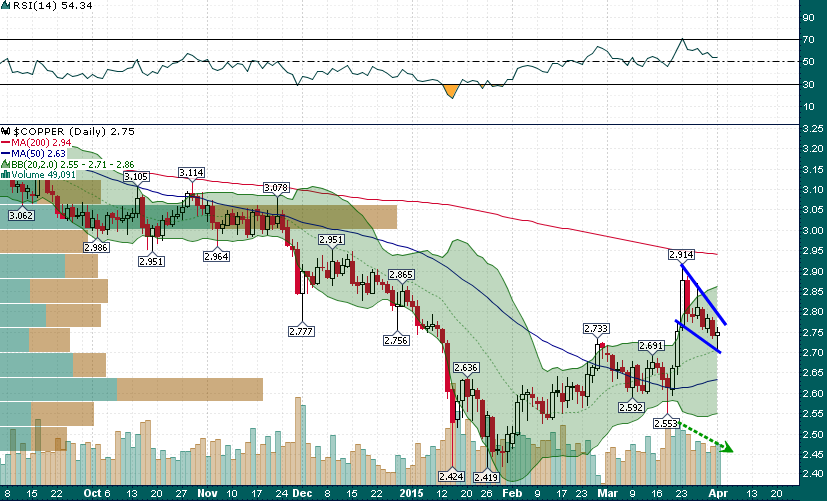 Clean bull flag in copper with a hammer candlestick off support today. Breakout above $2.80 targets $2.95-$3.05 resistance zone.
Gold (Daily)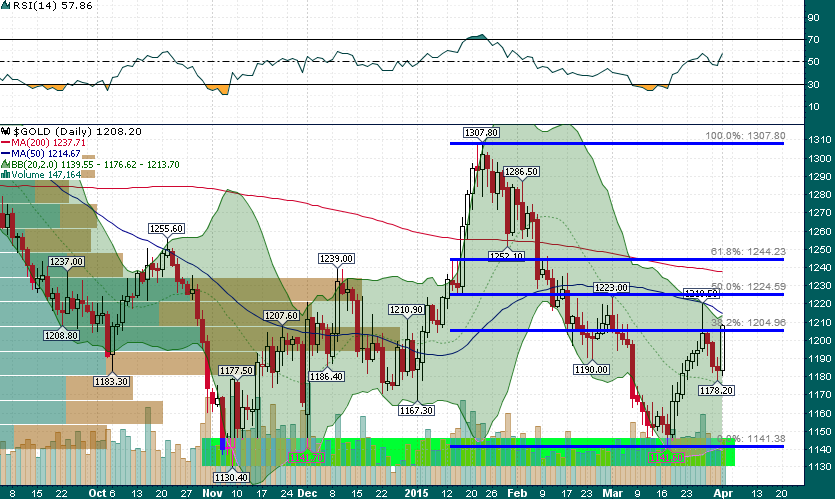 Incredibly bullish trading session for gold today. $1205 offers some minor resistance with a much more significant barrier above in the $1220-$1225 zone. Some pause/pullback during the next couple of days would be quite healthy to set up the next move higher.
WTI Crude Oil (Daily)
WTI crude clearly has a strong attraction to the $50 level. However, the false breakdown below $44 last month and the recent signs of accumulation offer good prospects of an upside breakout in the near future. Moreover, there is a vast volume-by-price air pocket above $55/barrel extending all the way up to the low $70s. This essentially means that any breakout above the $54-$55 resistance zone will be that much more significant as the sparse "price memory" above $55 should lead to a faster move.