Daily Commodity Chart Wrap
Daily Commodity Chart Wrap 3/25/2015:
WTI Crude Oil (Daily)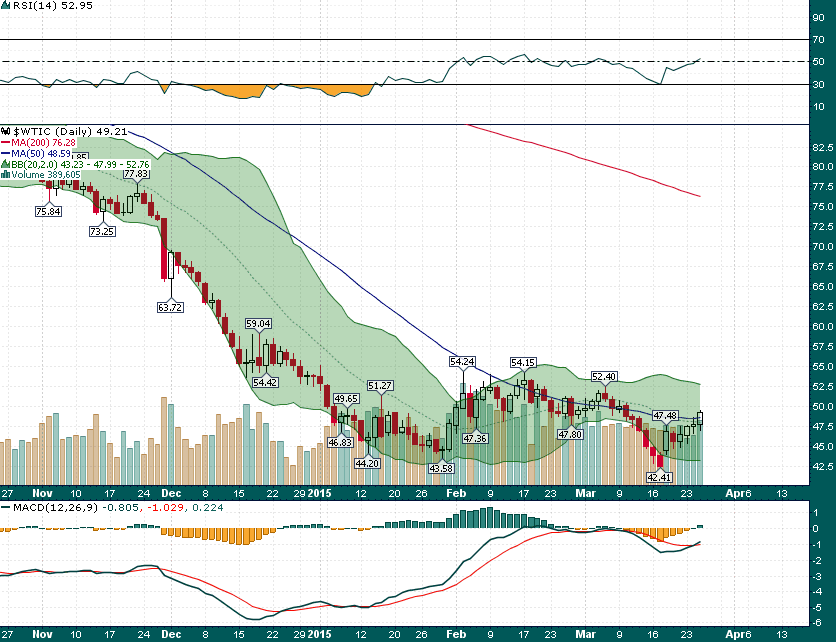 Front month crude oil futures rally as options implied volatility begins to collapse and the futures contango narrows.
OVX (CBOE Crude Oil Volatility Index)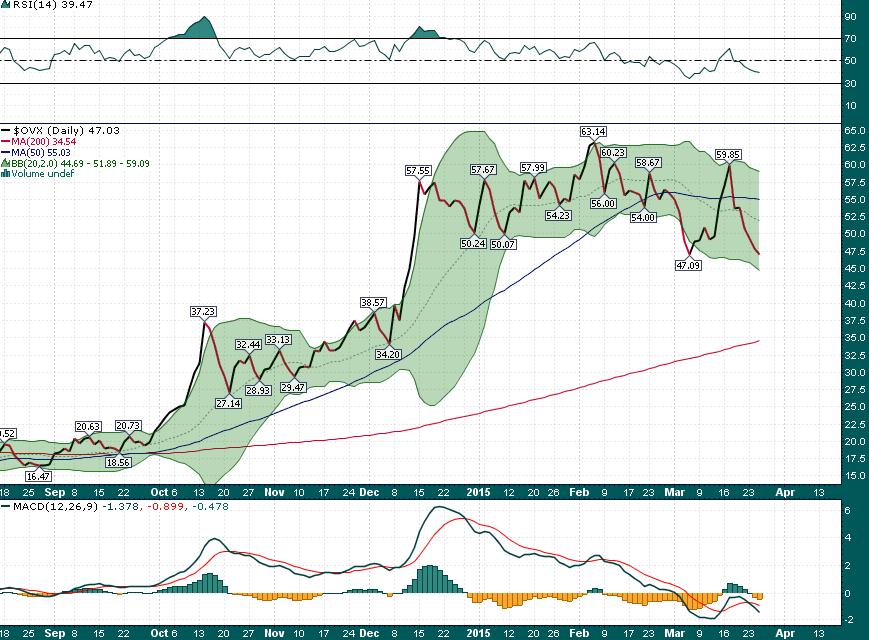 CME WTI Crude Oil futures curve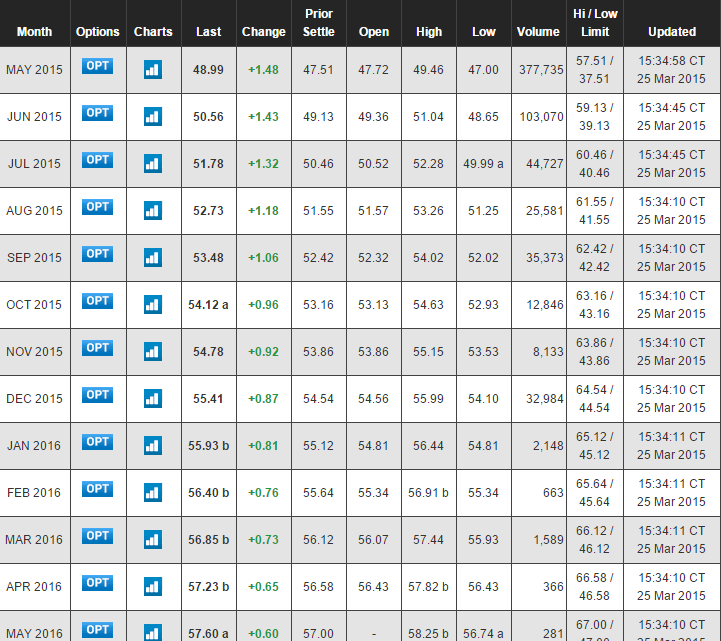 Gold rallied for the 6th consecutive trading session. Meanwhile, the yellow metal is approaching an area of confluence near $1200-$1205 that could potentially provide resistance: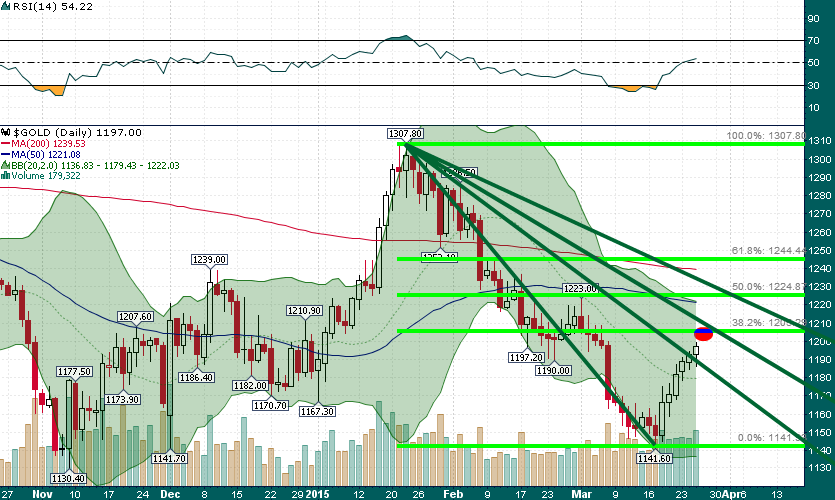 10-year Treasury Note Yield (Daily)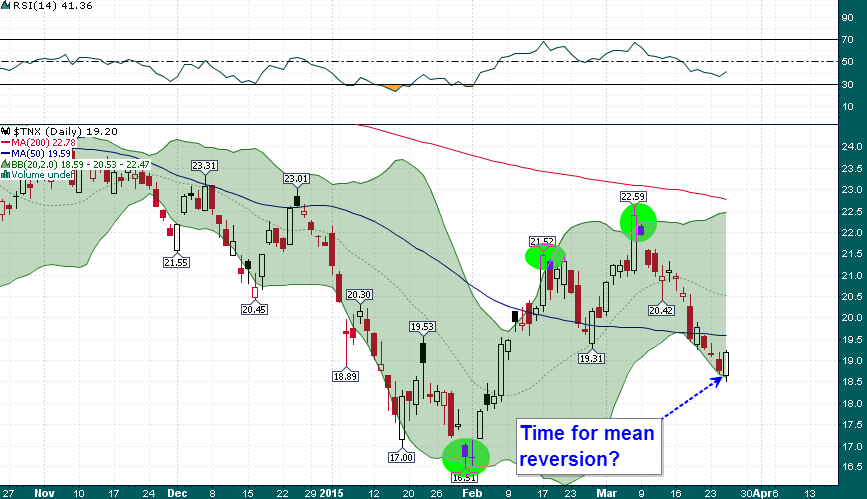 As gold approaches potential resistance Treasury yields are poised to bounce. The yield on the 10-year note has falled 40 basis points in the last few weeks and bounced off the lower 2-standard deviation Bollinger band today. As noted above during the past couple of months the Bollinger bands have been meaningful in highlighting inflection points in Treasury yields.