Shares of Newfield Exploration (NFX) soared yesterday following its Q4 2014 earnings report and conference call in which the company outlined a vastly reduced capital budget. NFX management decided to use the spike in share price to raise roughly $700 million in a stock offering which will enable the company to pay off its revolved and reduce its debt/ebitda to below 2.0. Here are a couple of insightful tweets from Zman's Energy Brain:


The offering is for 22,000,000 shares which will net total gross proceeds of $726 million (~$33/share). The stock offering has NFX shares down roughly 8% this morning to the price of the stock offering: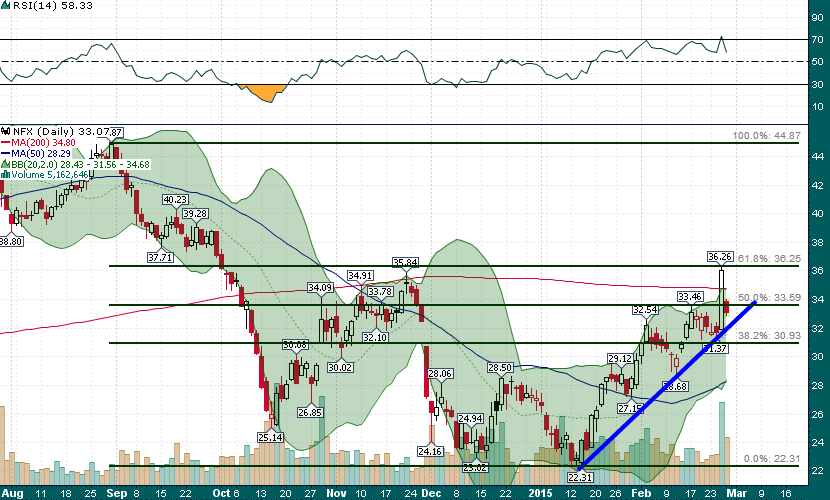 The uptrend drawn from the January low is still very much intact (coming in just above $32 today) and it is quite a coincidence that yesterday's rally stopped at exactly the 61.8% retracement level of the August-January decline. Given that NFX has been one of the top performers in the oil & gas space during 2015 it will be interesting to see how NFX shares absorb the increase in supply over the coming days. A hold above the offering price ($33) would be quite constructive for the sector as a whole.