Hedge Funds Pile on Bearish Oil Bets
During the week ending January 20th hedge funds increased short positions in WTI crude oil futures to the highest levels since September 2010: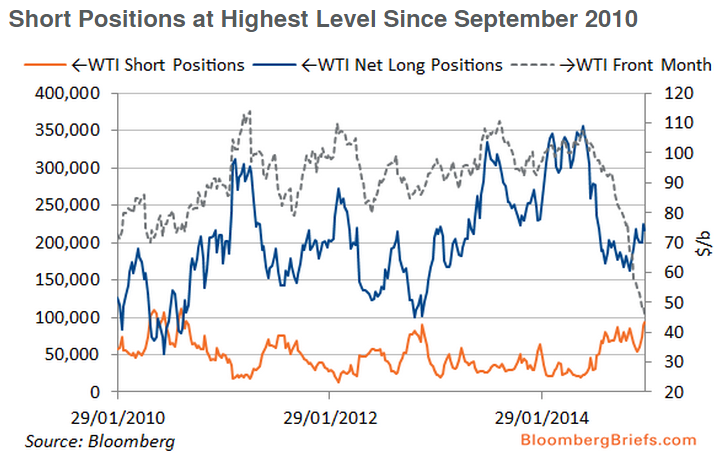 There is an interesting dynamic developing in the crude market:
Inventory builds are expected to be huge during the 1st quarter
Sentiment has reached a bearish extreme that has rarely been seen before (arguably worse than than Q1 2009)
Producers are at the largest net-short position in crude futures since December 2011 (crude futures would eventually tumble ~25% during April-June 2012)
There is wide disagreement as to the future effect on oil demand that the recent huge drop in gasoline prices will have
Oil stocks have largely stopped going down and some have even begun turning higher in recent days
While the fundamental outlook is anything but clear for oil, there are mounting signs that the bad news (whatever it may be) may be priced in already. However, that does not mean that oil prices have to rally anytime soon. We may be in for a 'bathtub bottom' with oil prices sitting around the $40-$50 area for many more weeks before the first significant (20%+) uptick in price takes place.